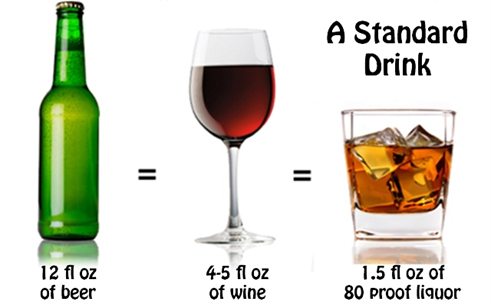 Submitted by: Ryley Jones, BS, RA
July 2022
According to the National Highway Traffic Safety Administration, an estimated 11,654 people were killed in drunk driving accidents involving a driver with an illegal BAC (.08 or higher) in 2020. The National Highway Traffic Safety Administration also reported that there are more fatal alcohol-related car accidents in the summer than any other season. With summer holidays like Memorial Day, Labor Day, and Fourth of July, as well as weddings and graduation parties, it is important to take extra precautions while consuming alcohol outside of your home.
It is important to practice safe behaviors this summer in order to protect not only yourself, but others. Safe Party Tips:
Before the party, make a plan for how you will be getting home safely, by designating a responsible, sober driver.
Drink plenty of water in between alcoholic beverages.
Pour your own drinks and do not leave your drink unattended.
If you drink, do not drive. Call an Uber, Lyft, or a sober friend.
If someone you know has been drinking, don't let them get behind the wheel. Take their keys and arrange a safe way home.
If you are hosting a party, always make sure to provide water and other non-alcoholic beverages to your guests.
Be sure to follow standard serving sizes, which include 12 ounces of beer, 5 ounces of wine, and 1.5 ounces of liquor.
Limit yourself to one standard drink per hour.
For more tips, check out some of these resources:
Washington and Lee University Safe Party Tips
Responsibility.org Drunk Driving Fatalities