October 2023 Newsletter- World Mental Health Day
Back To Blog
October 2023 Newsletter- World Mental Health Day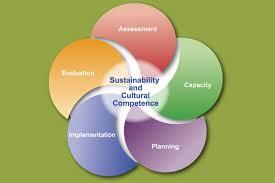 World Mental Health Day 2023
October Newsletter
Submitted by: Olivia Conroy, RA, UC intern
Every year on October 10th, we come together to observe World Mental Health Day. This is a day dedicated to reflecting on our mental health, raising awareness of mental health, and driving positive change for everyone's mental health around the globe. In today's hectic world, the importance of mental health has never been more crucial. Did you know that 43.8 million adults experience mental illness in a given year? This startling statistic has helped shape this year's overarching theme: mental health is a universal right.
Good mental health is essential to our overall well-being and everyone deserves the right to achieve this. As we approach World Mental Health Day in 2023, here are some tips from NIH on how you can actively care for your mental wellbeing:
Get regular exercise.

Just 30 minutes

of walking every day can help boost your mood and improve your health.

Eat healthy, regular meals, and stay hydrated.

A balanced diet and plenty of water can improve your energy and focus throughout the day.

Make sleep a priority

. Stick to a schedule, and make sure you're getting enough sleep at night.

Try a relaxing activity.

Explore relaxation, wellness programs, or apps, which may incorporate meditation, muscle relaxation, or breathing exercises.

Set goals and priorities.

Decide what must get done now and what can wait. Learn to say "no" to new tasks if you start to feel like you're taking on too much.

Practice gratitude.

Remind yourself daily of things you are grateful for. Be specific. Write them down at night, or replay them in your mind.

Stay connected.

Reach out to your friends or family members who can provide emotional support and practical help.
On World Mental Health Day and every day, let's commit to making mental health a priority in our lives and communities. Together, let's break down the barriers that prevent people from seeking help and create a world where everyone feels supported and understood.
Check out these resources for more information on World Mental Health Day 2023:
World Health Organization: World Mental Health Day